Our venue:
The Waffle Workshop takes place at our own venue, an old bar converted into a confortable cooking place! It features 2 floors, air conditionning and bright lighting to make the most of your cooking skills! We also have wireless projector and adaptable furniture for private functions. At the same place you will also find Belgian Chocolate Workshops and Belgian Beer Experiences. Until the 17th of Sept 2019 we meet on Brussels Grand Place and walk from there to the workshop, from the 18th of Sept we will directly meet at the workshop, look below for maps & pictures.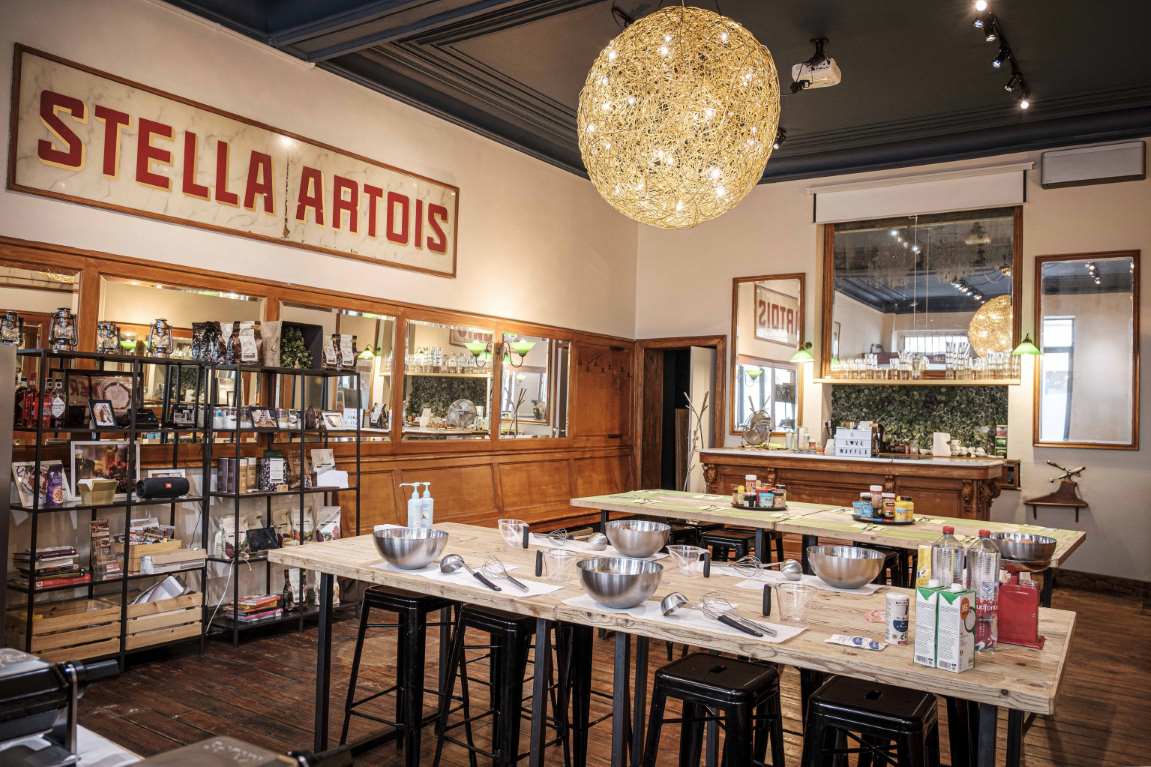 Meeting point UNTIL 17th of SEPT 2019 including:
You will meet with your Chef outside the tourism information office on Brussels Grand'Place (main square). She/He will be standing on the right side of the main door as indicated on the picture below and will be wearing a black cooking jacket. If you have any problem to find her/him call +32 2 881 0178.
Please note that booking is compulsory.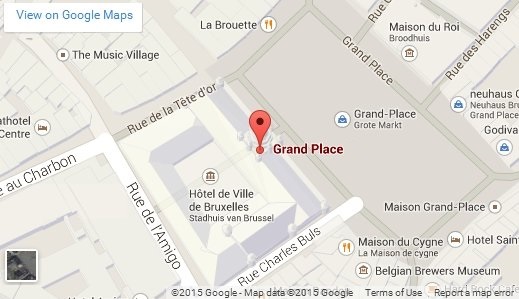 GPS coordinates are: 50.846702, 4.352101 (copy/paste in Google Maps)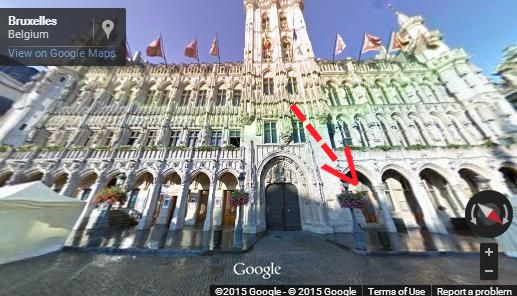 Meeting point FROM 18th of SEPT 2019:
We will meet directly at our workshop located on Voldersstraat 30, Brussels (map) as every street in Brussels has 2 names, it might show up as Rue des Foulons 30, Bruxelles, that's the same place!
A strategy location, in between Brussels Grand Place (Unesco protected part of Brussels) & the Midi / Zuid international train station. Please don't come more than 10mins prior the starting time of the workshop as we will still be setting up the workshop and won't be able to take care of you.